Hightone Remixed  |  Dub to Dub
This was the beginning of a series of remixes from some of the biggest Dub legends in France. Hightone formed in Lyon in 1997 and have produced and released more than 15 albums since then. They are considered pioneers of modern Dub, and have gained a legendary status to this day. Under new management, they made their re-appearance on stage and started touring again. To celebrate this, the best of the modern dub artists got together to remix the best tunes to come out of High Tone's history. The brief for this was to create a cover which shows the re-discovery of the old, the old made new. My idea was to create this ancient lost world discovered by these modern explorers, trying to make use old technology.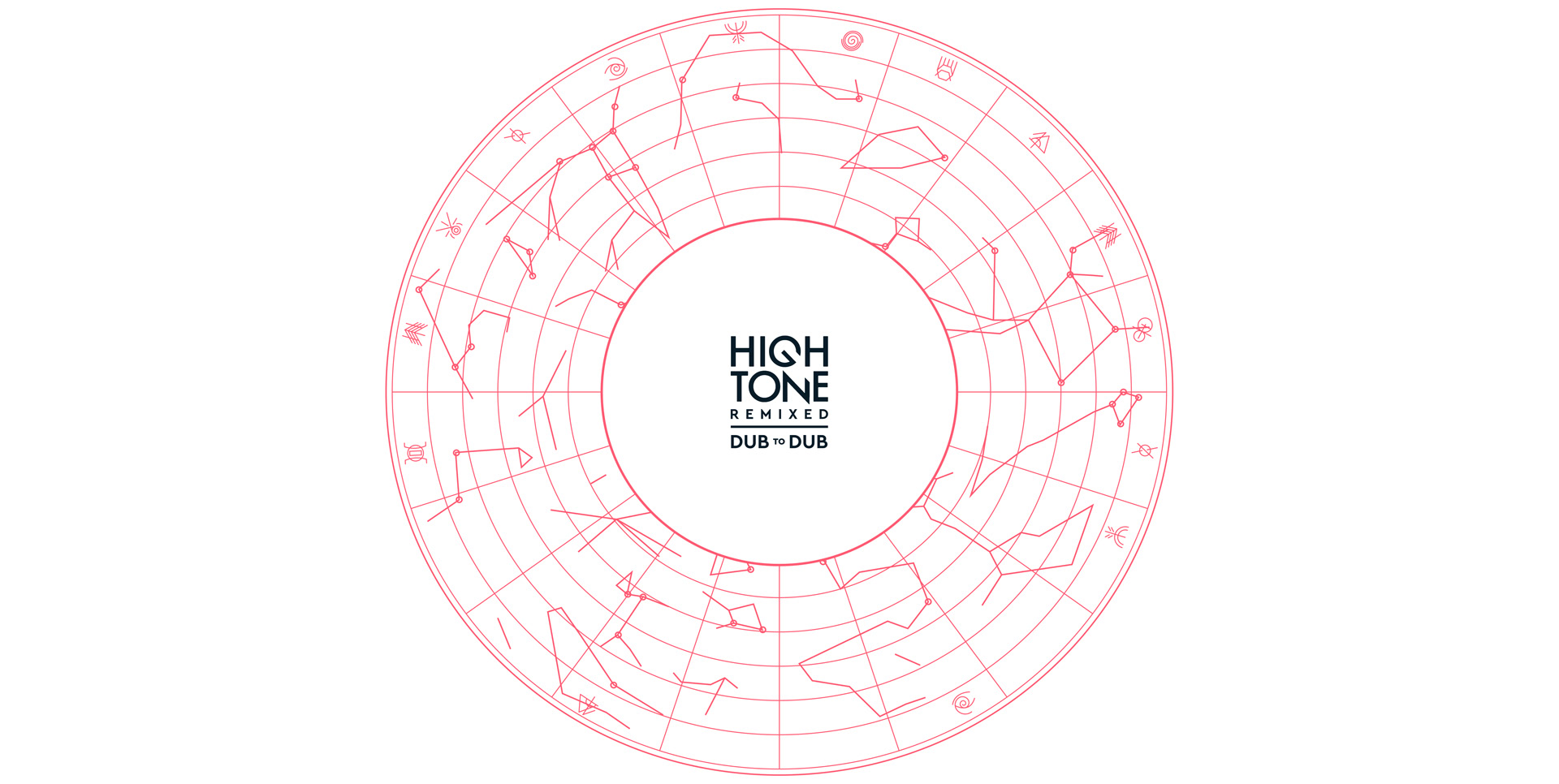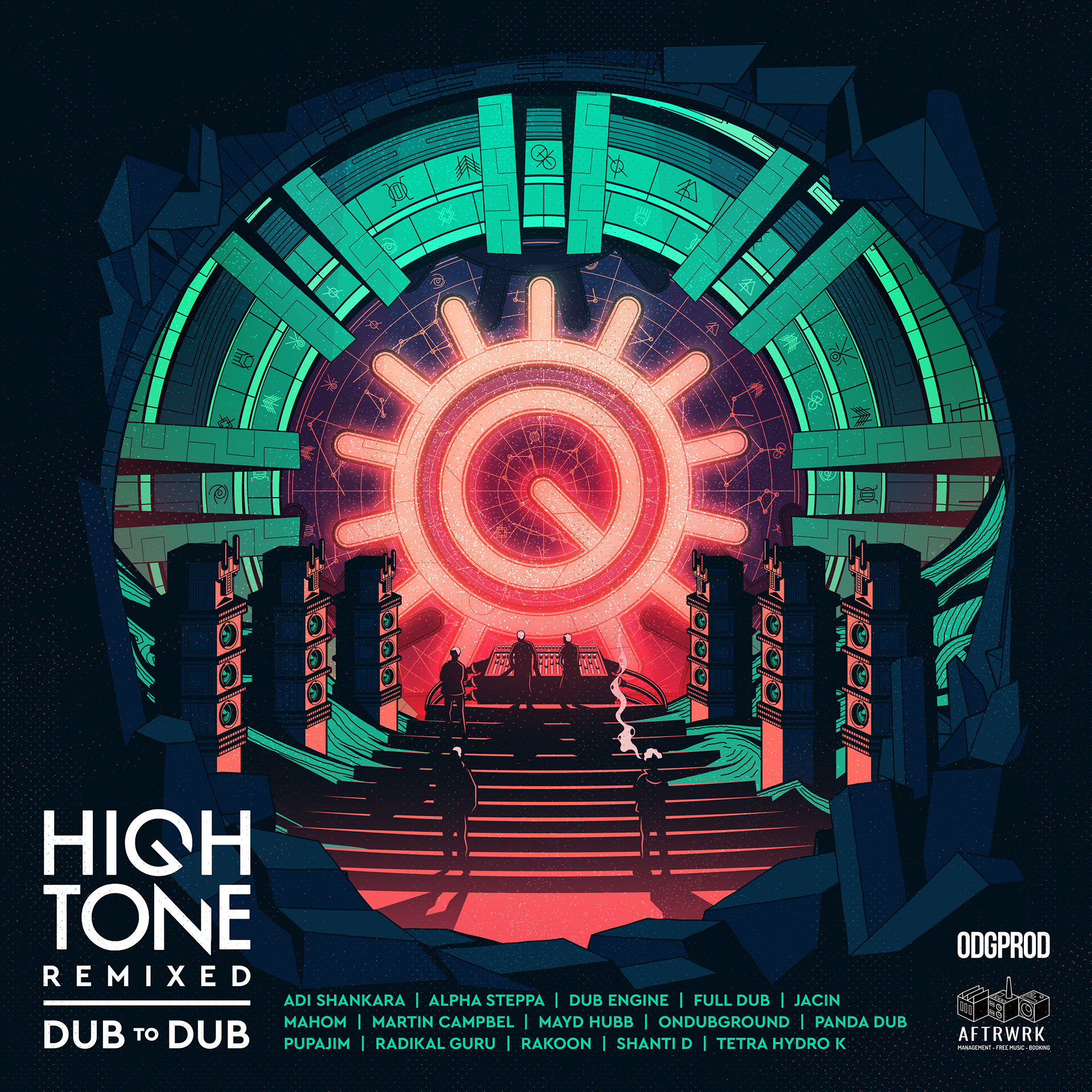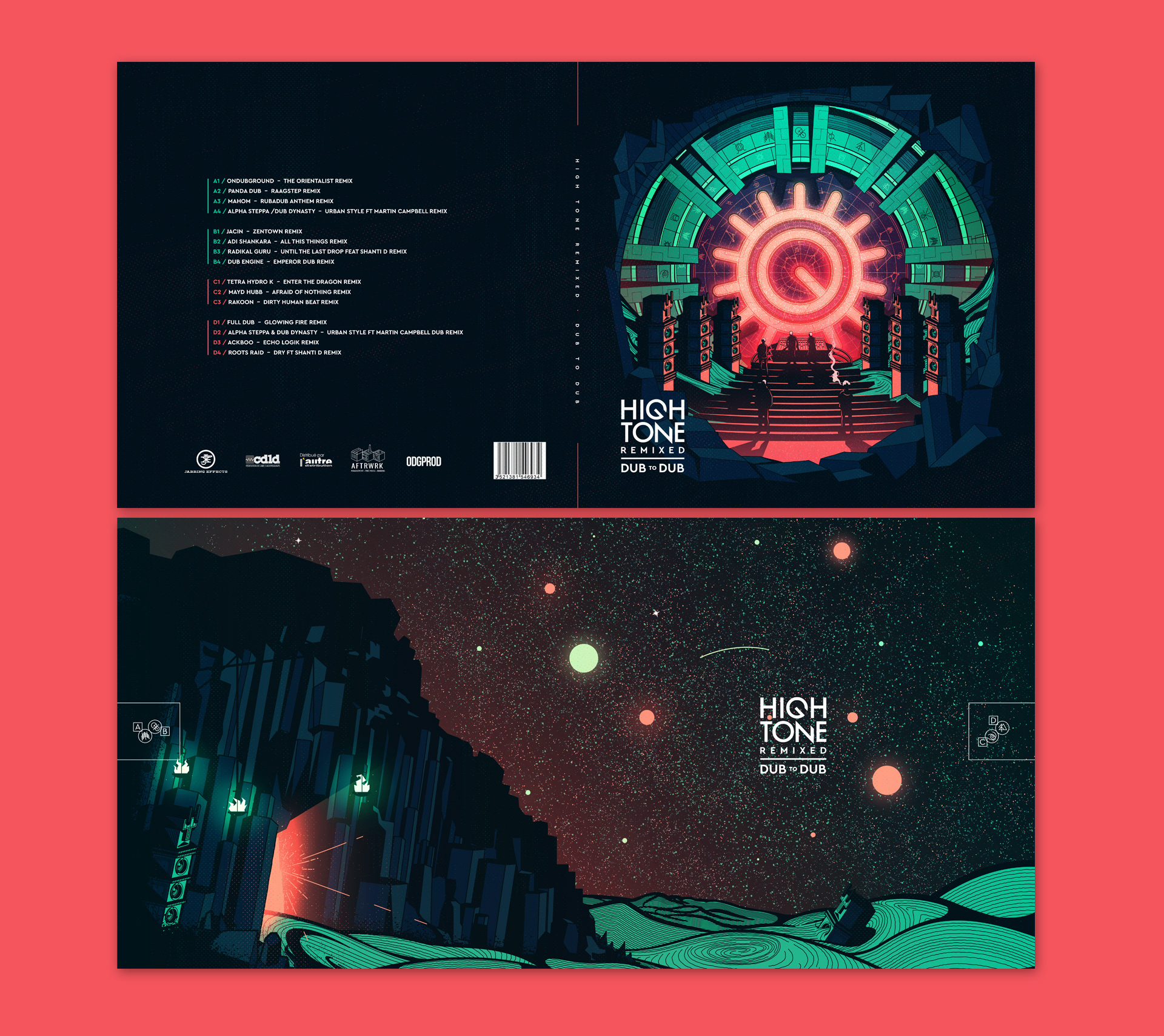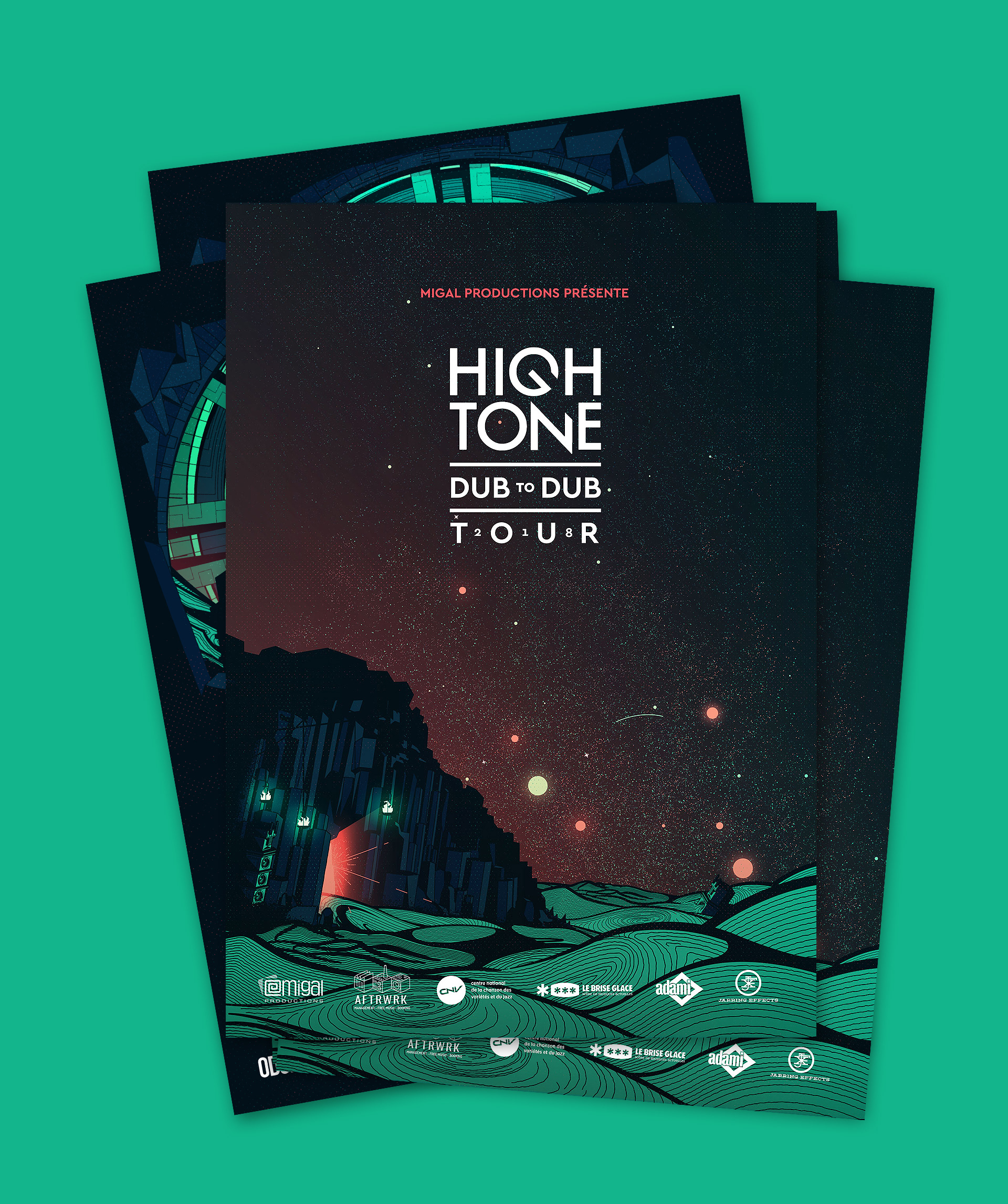 ...check out more bass music from Lyon & download album from from...
www.odgprod.com  |  www.aftrwrkprod.fr